HIGHLIGHTS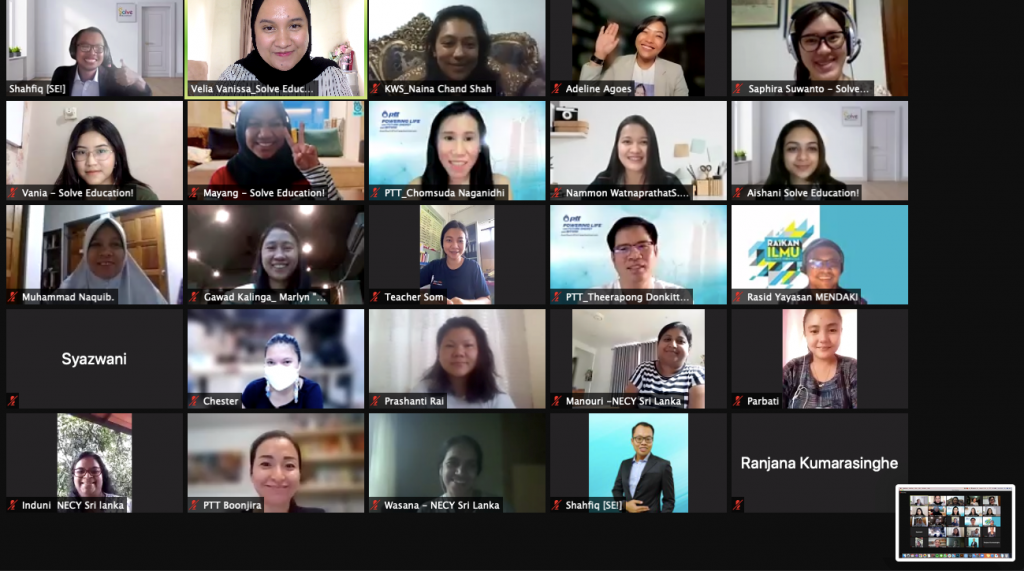 Solve Education! conducted the Asia Centralized Training (ACT)
The 2021 Asian Centralized Training Kick-off event was a fun-filled session of meeting our global partners, learning together, and sharing our experiences.
We are more than thankful to those who attended:
1) Putera Sampoerna Foundation, Indonesia
2) Network for Education Children and Youth (NECY), Sri Lanka
3) Kathmandu World School, Nepal
4) Yayasan MENDAKI, Singapore
5) Gawad Kalinga, Phillipines
6) PTT Public Company Limited, Thailand
7) Sekolah Agama Menengah Tinggi Sultan Hishamuddin (SAMTSH) Kampung Jawa Selangor, Malaysia
We hope you enjoyed the experience!
To improve our next session, we would like to get your feedback from our kick-off session by filling up this form
HIGHLIGHTS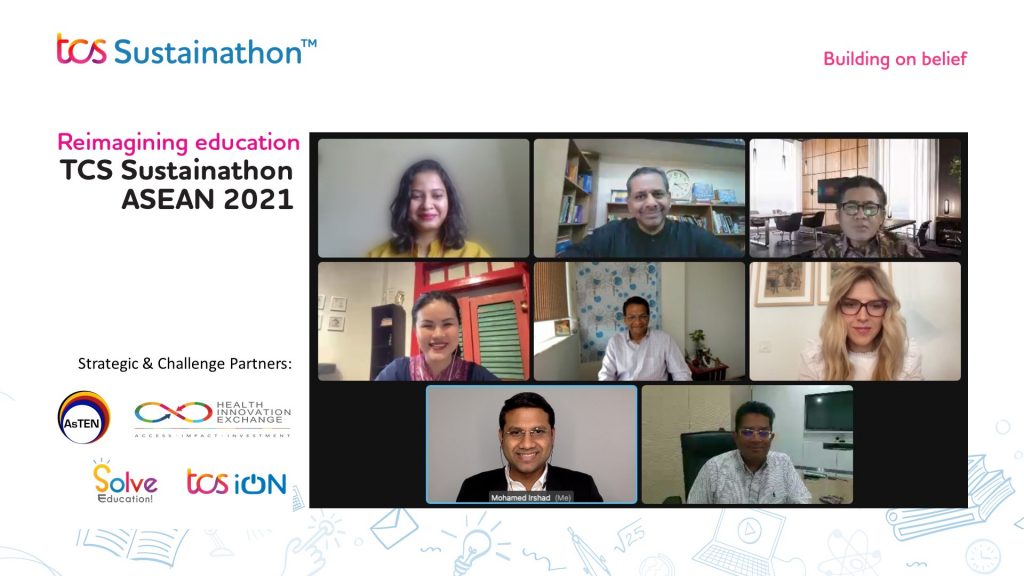 Solve Education! is proud to partner with TCS Asia Pacific (Tata Consultancy Services) for TCS Sustainathon ASEAN 2021. The 2021 edition will be running across Malaysia, the Philippines, and Singapore and focusing on "Reimagining Education".
On 28th September, an esteemed panel of experts and leaders engaged in an exciting conversation on how we can reimagine, rethink, and reinvent the learning experience:
1. Fuad Abdul Hamied Professor of Indonesia University of Education and Executive Director of AsTEN Teacher Education Quality Assurance Agency
2. Janine Teo CEO of Solve Education!
3. Venguswamy Ramaswamy Global Head – TCS iON Tata Consultancy Services
4. Velislava Petrova, PhD Virologist and Innovation Consultant UNAIDS Health Innovation Exchange
FEATURED
The ASEAN Roundtable on the Skills for a Digital Age was conducted on the 29th of September
Some thought-provoking topics where discussed like the skills gap in Southeast Asia with the changing nature of work, changing skills needs across ASEAN and preparing for it, the role of education in ensuring a workforce ready for the industrial needs, the role of employers in facilitating lifelong learning etc.
Here is a list of the panelists who gave their wonderful insights:
1) Mark Garnier Prime Minister's Trade Envoy to Thailand, Myanmar and Brunei at Department for International Trade (DIT), UK
2) Janine Teo CEO Solve Education!
3) Dato' Palaniappan Joseph, Chairman, ASEAN Future Work Force Council
4) Suzanne Coogan, Vice President, Shell
The moderator was Dr Sameer Khatiwada, Technology and Innovation Specialist (Social Sectors), Asian Development Bank
ASEAN Business Advisory Council 2021
FEATURED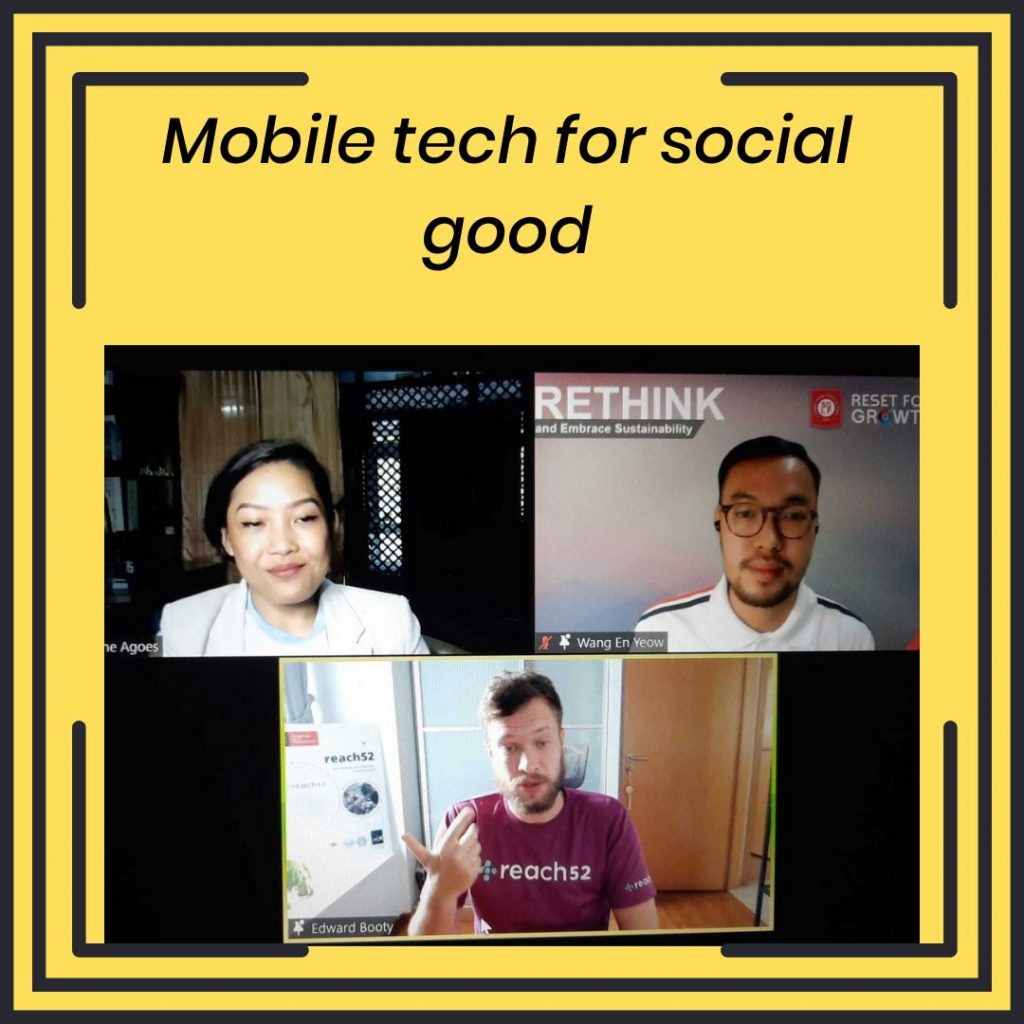 The Singtel Group Learning Fiesta was held on the 29th of September.
Solve Education! was a part of one of the sessions on "Mobile Technology for Social Good". Adeline Agoes, Senior Partnership Manager Indonesia! spoke about how we leverage technology to make education accessible and effective for the social good. The panel was shared with Edward Booty, CEO at Reach52 who spoke about making health and medical services accessible.
En Yeow Wang – Group Sustainability Manager at Singtel was the moderator.
#education#accessibility#technology
PARTNER TIME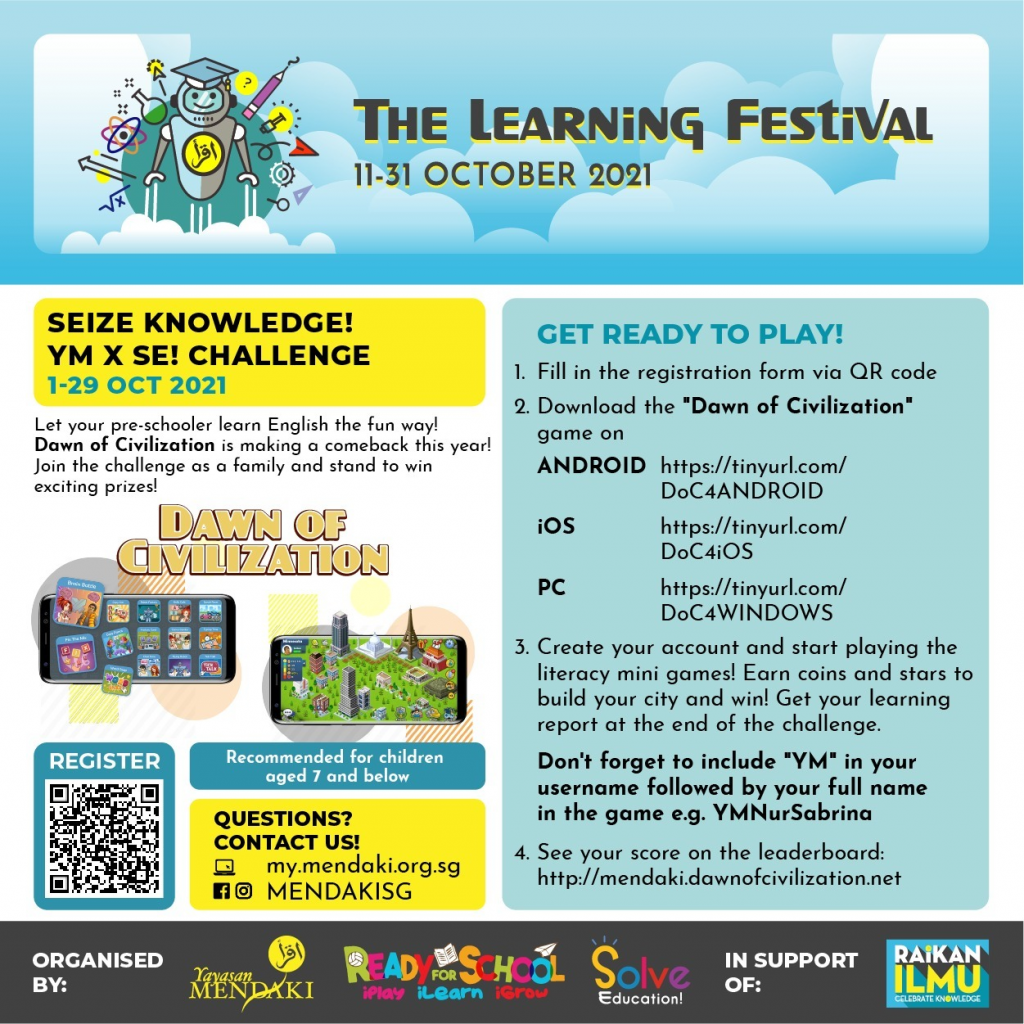 Are you all set for the Seize Knowledge Challenge conducted by Yayasan Mendaki and Solve Education!?
We are putting up a fantastic e-challenge during this Raikan Ilmu! (Seize Challenge!) month for all Muslim communities in Singapore. Players need to collect as many stars as possible while playing Dawn of Civilization to be crowned as top learners.