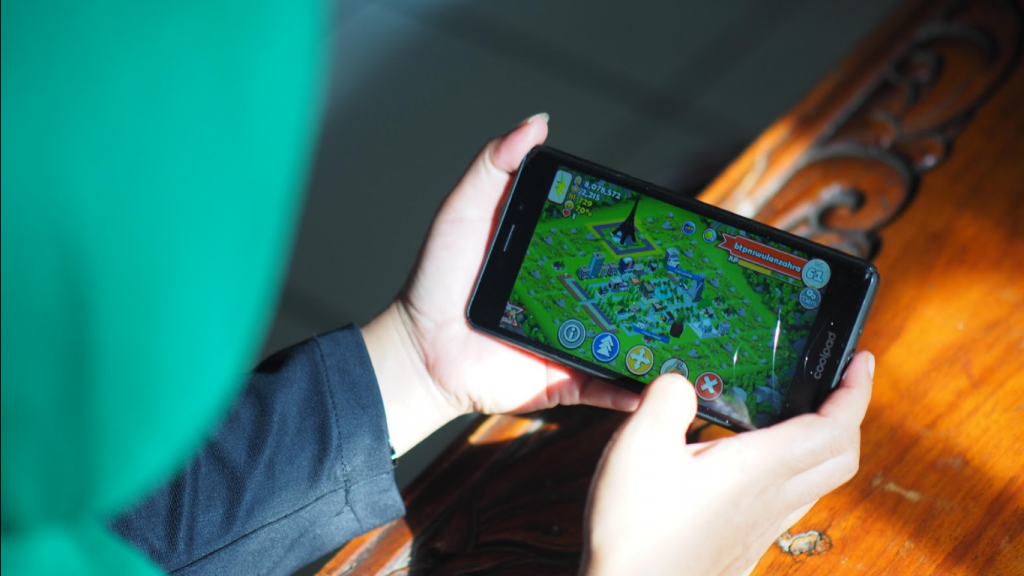 Solve Education!, is committed to making quality education and employment opportunities accessible for all underserved children and youth by leveraging the technology and the popularity of mobile devices. One of our solutions to solve the education gap is through an app called Dawn of Civilization.
"A free-to-play educational game that makes learning fun and can be played online and offline, making it accessible and useful for students of all socio-economic backgrounds."
You can learn more about our App through this link,
here
.
The Technology Behind Our Ed-Tech Solution
Solve Education! is a member of AWS EdStart Accelerator Program and AWS has been very influential in supporting our technological development, allowing us to scale our learning solutions across the globe. We are currently using AWS to support our game backend services for our educational game app, as well as to host and support the static website. These technologies help us analyse the learning progress and performance of our learners, empowering our analytics solution to understand individual learners, and enabling our partners to customise learning plans for their respective beneficiaries groups.
More on the tech side, we are using the following AWS services that enable us to scale our solutions across the globe:
AWS SNS & Pinpoint, CloudWatch, Simple Storage Service (S3), Relational Database Service (RDS), Elastic Compute Cloud (EC2), and AWS API Gateway.
Quality, Effective Education For All
Our game app is supported by a content management platform, called 'Content+', where any educational stakeholders can contribute by creating and customizing any form of educational content. The uploaded content will then be moderated and automatically fed into the 'Dawn of Civilization' application as gamified content to meaningfully engage learners. | Link: Content+.
Objective, Digitalised Evaluation
To promote transparency on learner efficacy & achievement, Solve Education! developed 'Learnalytics' – a backend monitoring, evaluation, and reporting dashboard to measure learner progress. This allows us to identify individual and group performance based on the game's content, as well as produce automated reports for management and learners. | Link: Learnalytics.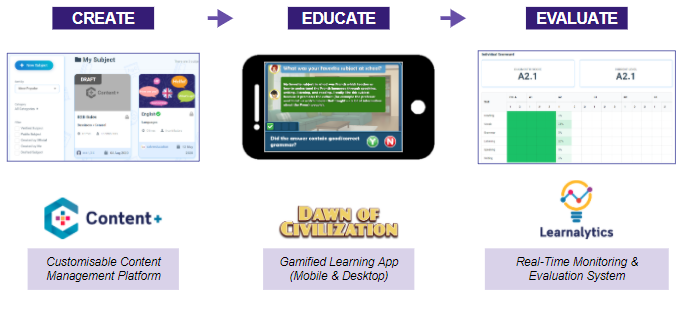 We target disadvantaged young people who are marginalised from schooling and employment by poverty, diversity politics, gender, disability, armed conflict, and displacement. All young people are targeted irrespective of their gender, religion, and sexual orientation. To scale the app distribution, we deploy the app through local communities, NGOs, and governmental bodies who are working directly with our target beneficiaries.
How is 'Learning Impact' Measured?
It's not rare to find constraints that prevent educators to conduct monitoring and evaluation of their teaching activities and to actually see how much their students have improved over a specific period of time. Solve Education!, through 'Learnalytics', is able to provide a scorecard especially made for tracking the learners' progress.
The image below is showing an example from one of our learners in a course of less than a month.
| | | |
| --- | --- | --- |
| Total Time Spent on The App | Mini-Games Played | Average Time Spent/ Session |
| 24 Hours | 3,500+ | 20 Minutes |